A Mom Was Eating Alone on Mother's Day, but a Restaurant's Staff Members Saved the Day
There's an older lady named Barbara Foy who lives near Myrtle Beach, South Carolina.  (We don't know her age, but she looks like she's in her 60s or early 70s.)  And she has a son, but they're estranged.
She's hasn't heard from him in a while, and he didn't call her on Mother's Day this year.  But she decided to go out for a Mother's Day lunch anyway, and showed up at a Ruby Tuesday by HERSELF on Sunday.
She was all dressed up and looked great.  So it was kind of heartbreaking.
But when the staff found out what was going on, they put together a gift basket for her and filled it with a bunch of good stuff.
Then the manager comped her entire meal, so she didn't have to pay for anything.  And another customer even gave her a ROSE.
Barbara says she was feeling pretty low when she walked in there.  But they turned it into a GREAT day for her, and really made her feel special.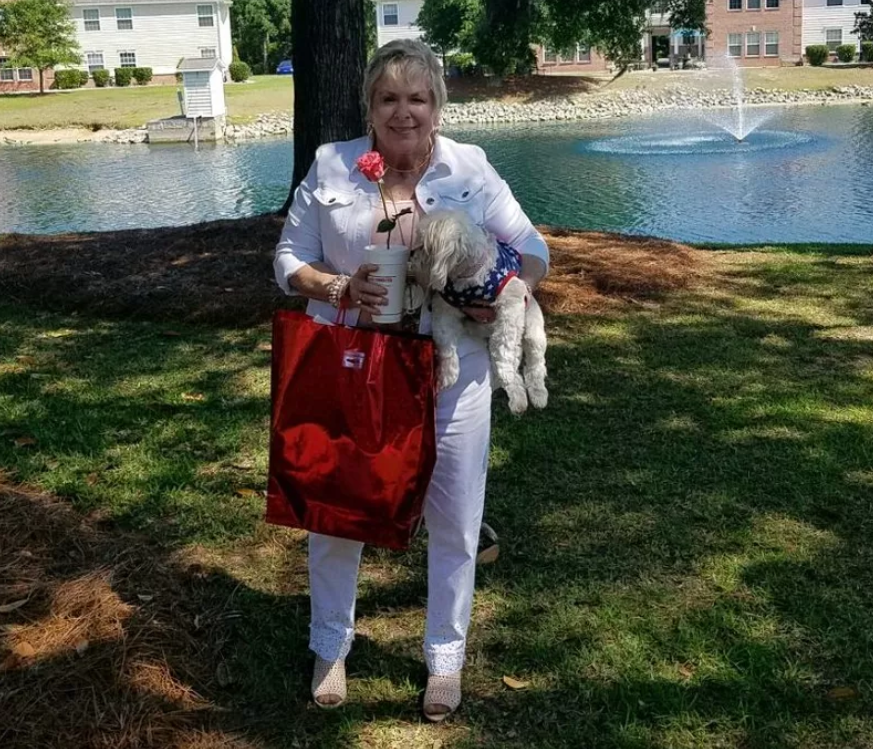 (WMBF)
---