Photos of a Volunteer Napping with Cats Helped an Animal Shelter Raise a Year's Worth of Donations in Less Than a Week
September 24, 2018 9:48AM PDT
There's an animal shelter in Green Bay called Safe Haven Pet Sanctuary.  Last Tuesday, they posted photos of an older guy who comes in and takes naps with their cats.  And now they're getting a TON of donations because of it.
His name is Terry Lauerman, and he's 75.  Back in 2016, he walked in and asked if he could volunteer.  So they had him hang out with the cats and brush them.  Then it turned into a regular thing after he retired.
The shelter doesn't have cages, so the cats just roam around.  And there are a bunch of couches and comfy chairs to sit on.  So the napping part isn't really SUPPOSED to be part of it . . . he's just 75 years old and exhausted.
It DOES help them though, because they're all special needs cats.  And they need to get used to socializing with people so they can be adopted.
Anyway, after the photos went viral, the shelter started getting a ton of donations.  At one point, their website had 1,000 hits a SECOND.  And in four days, they raised over FORTY GRAND.
It's not clear what the total is up to now.  But they've already raised more than a year's worth of funds.  And even though it's all thanks to Terry, he doesn't really want credit for it.  He told a local paper that he, quote, "literally did nothing."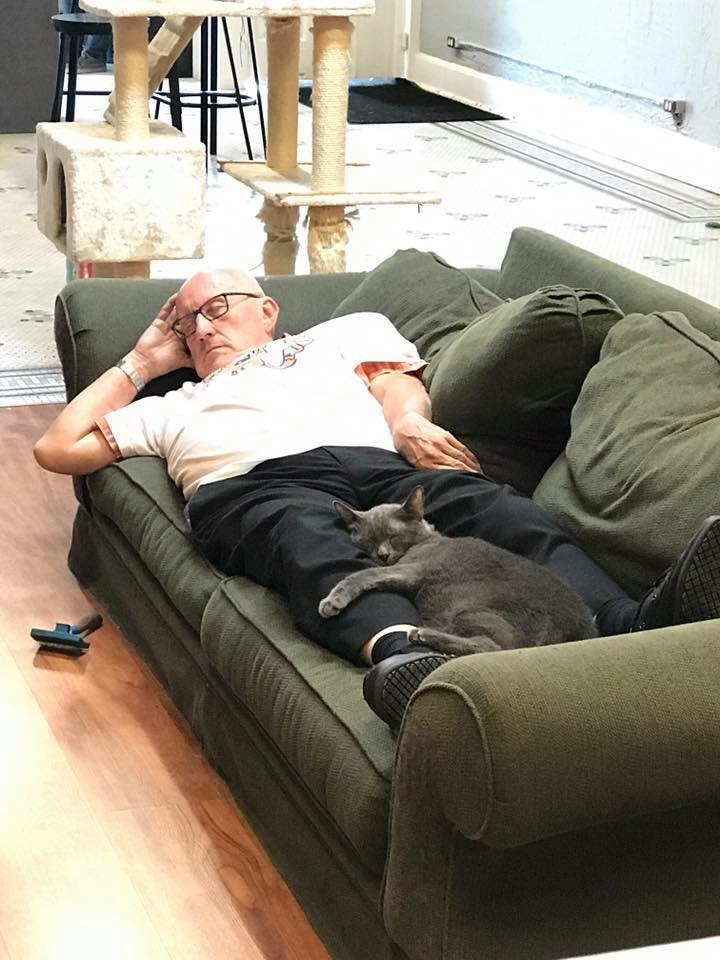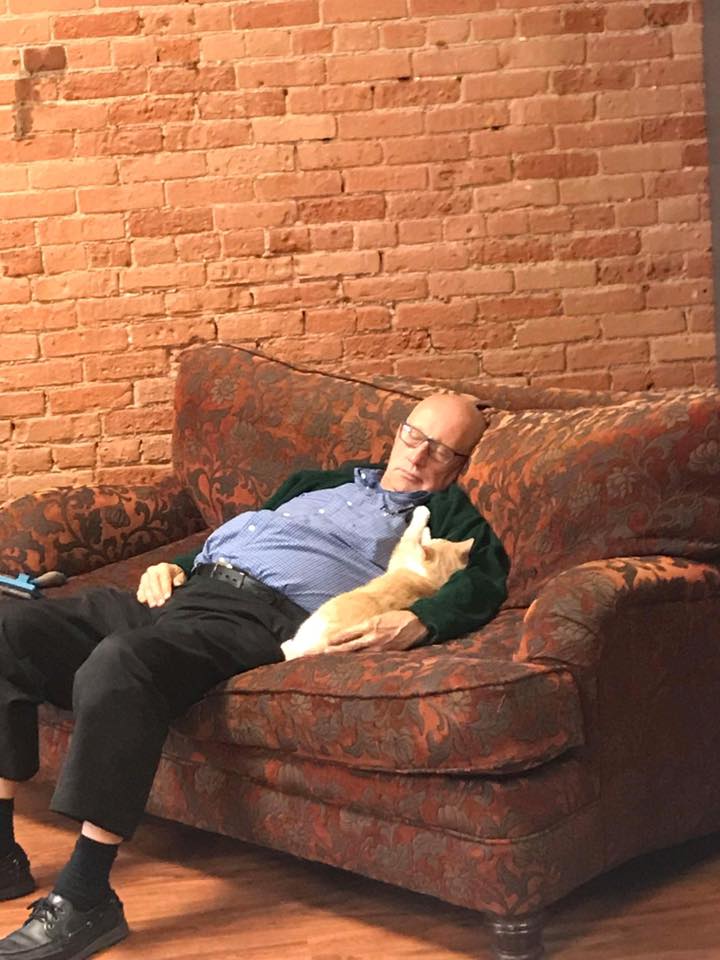 ---