First Responders Rescued All Seven Dogs from a Fire
Someone's garage caught fire in northwest Indiana on Tuesday while they weren't home.  It might have been started by a heat lamp.  And SEVEN dogs were trapped inside.  (It happened near Hebron, Indiana, 50 miles southeast of Chicago.)
All seven of them were Labrador retrievers, and two were pregnant.  It turned out the person who lived there owns a dog-breeding business.  So that's why they had so many dogs.
Apparently all of the dogs were unconscious when first responders got there, and they were suffering from smoke inhalation.
But luckily, they had a bunch of oxygen masks made specifically for pets.  And they had enough of them to save EVERY SINGLE DOG.
One of the dogs was in worse shape than the others.  So a cop had to rush it to the vet in their squad car while a firefighter did CPR in the backseat.  And even THAT dog survived.
It turns out the fire department has the masks because some random dog-lover donated them about 10 years ago.  And this was the THIRD time they've used them to save an animal's life.  Or in this case, seven animals.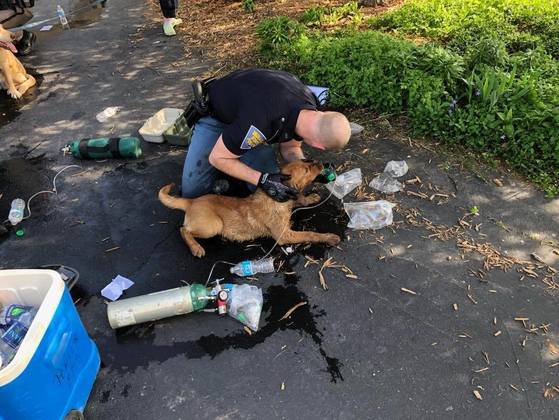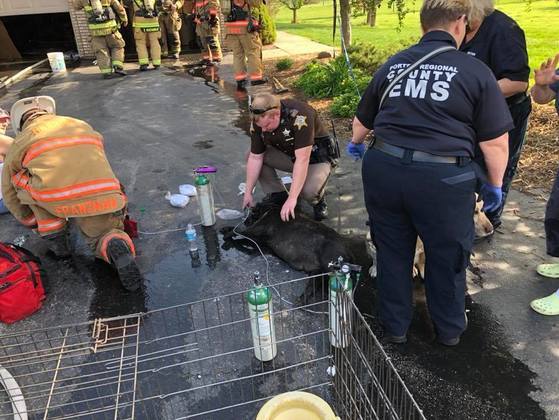 ---