An Entire School Welcomed Back an Eight-Year-Old Who's Been Fighting Cancer
January 12, 2018 10:03AM PST
A story about an eight-year-old girl near Boston named Bridget Kelley went viral this week, because she's got a pretty amazing support group.
Back in 2016, she was diagnosed with leukemia.  And she had to have chemotherapy and a stem cell transplant to treat it.  Thankfully she's in remission now.
She ended up missing 15 months of school because of it though.  Her immune system was so compromised, she basically couldn't see any of her friends for over a year.  Her dad says she was worried they might forget about her.
But when she finally went back last week, half the SCHOOL basically turned out to greet her.
A bunch of kids walked with her from her house nearby.  Then when they got closer, more than 100 other students and parents were waiting outside the school, holding up signs and giving her high-fives while she walked past them.
When her parents saw how big the crowd was, they actually got worried it might be too much for her, and she'd be embarrassed.
But then she threw her arms up in the air like she was saying "victory," and they knew she was okay.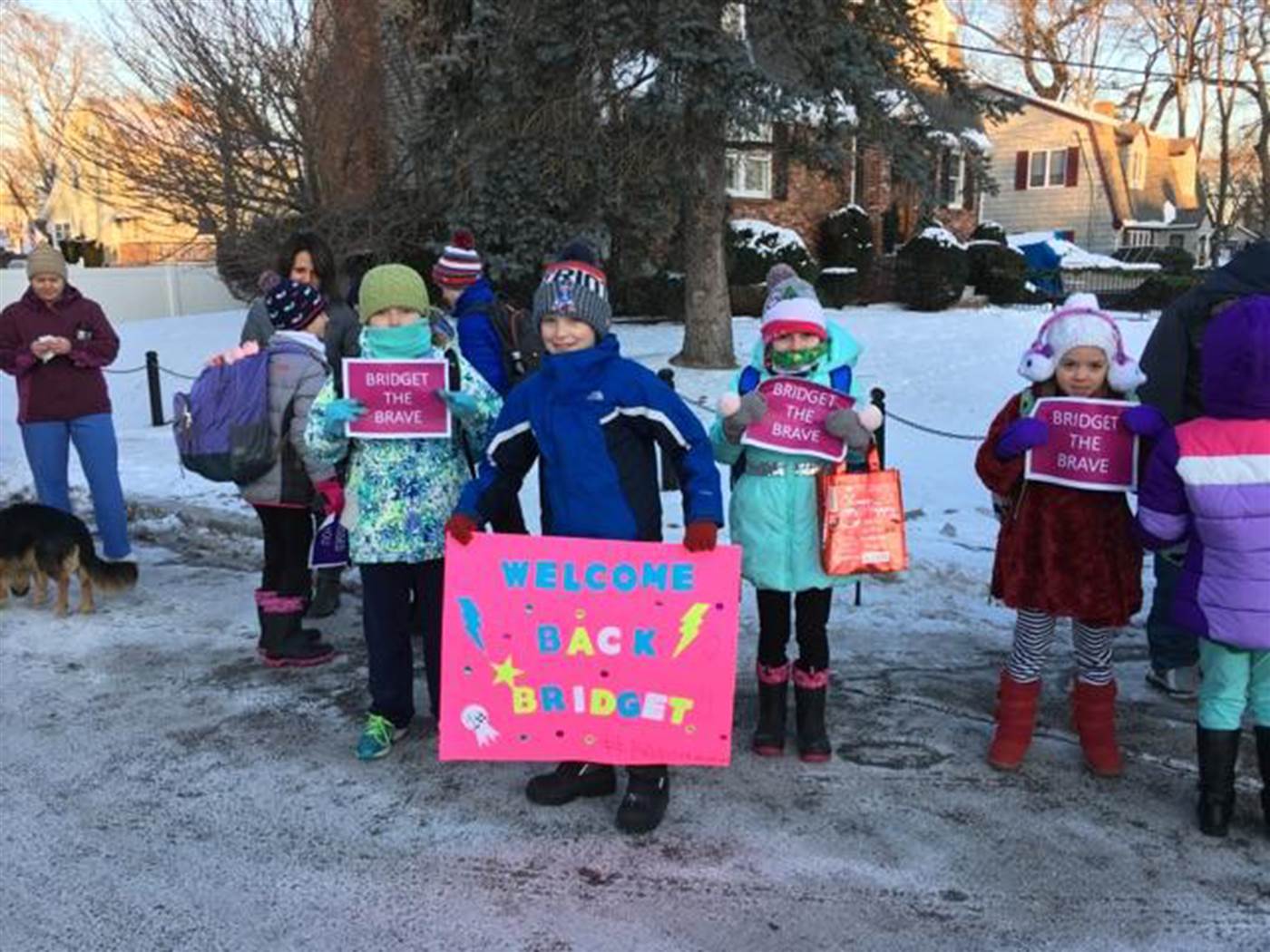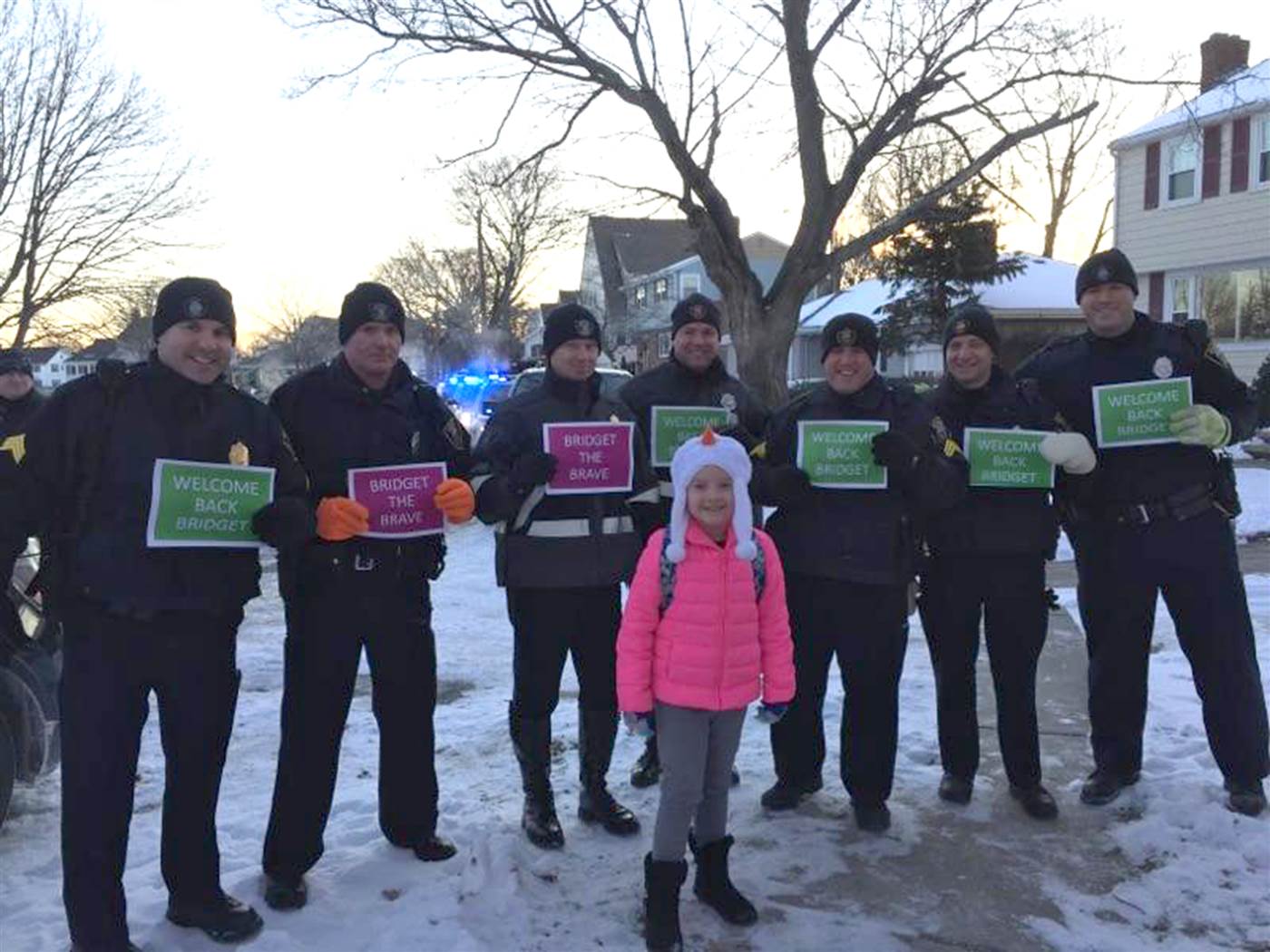 ---