A Community Raised Over $5,000 to Send a School Bus Driver to the Super Bowl
February 1, 2018 9:50AM PST
For almost 30 years, a 66-year-old guy named Gary Kelmer has been a bus driver for an elementary school in Mount Laurel, New Jersey, just outside Philly.
He's seen a lot of kids grow up, and they all LOVE him.  He's friendly . . . always in a good mood . . . and he's a HUGE Eagles fan.  All the kids on his route know the Eagles fight song, because he sings it with them on their way to school.
So a bunch of parents and former students did something nice for HIM this week . . . by sending him to his first SUPER BOWL.
In five days, they raised over $5,000.  That was enough to cover two tickets for him and his wife, plus airfare, and their hotel.
They gave him the tickets just as he was finishing up his route on Monday.  When he pulled up to his last stop, more than 60 people were there waiting to surprise him.
He was so blown away by it, he's even rethinking his upcoming RETIREMENT.  He was planning to retire at the end of the school year.  But after that big show of love he got, he says he might have to stick around a few more years.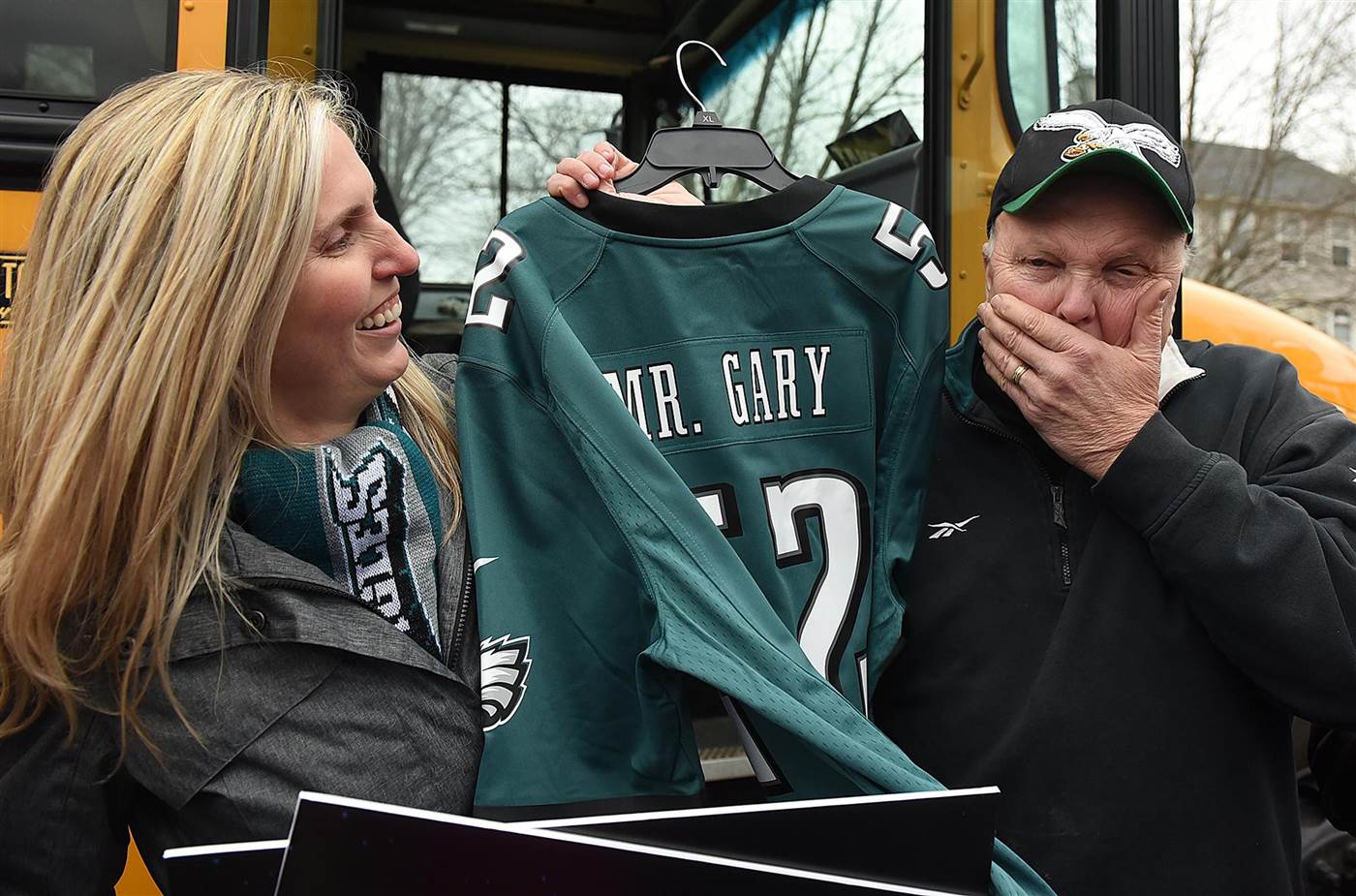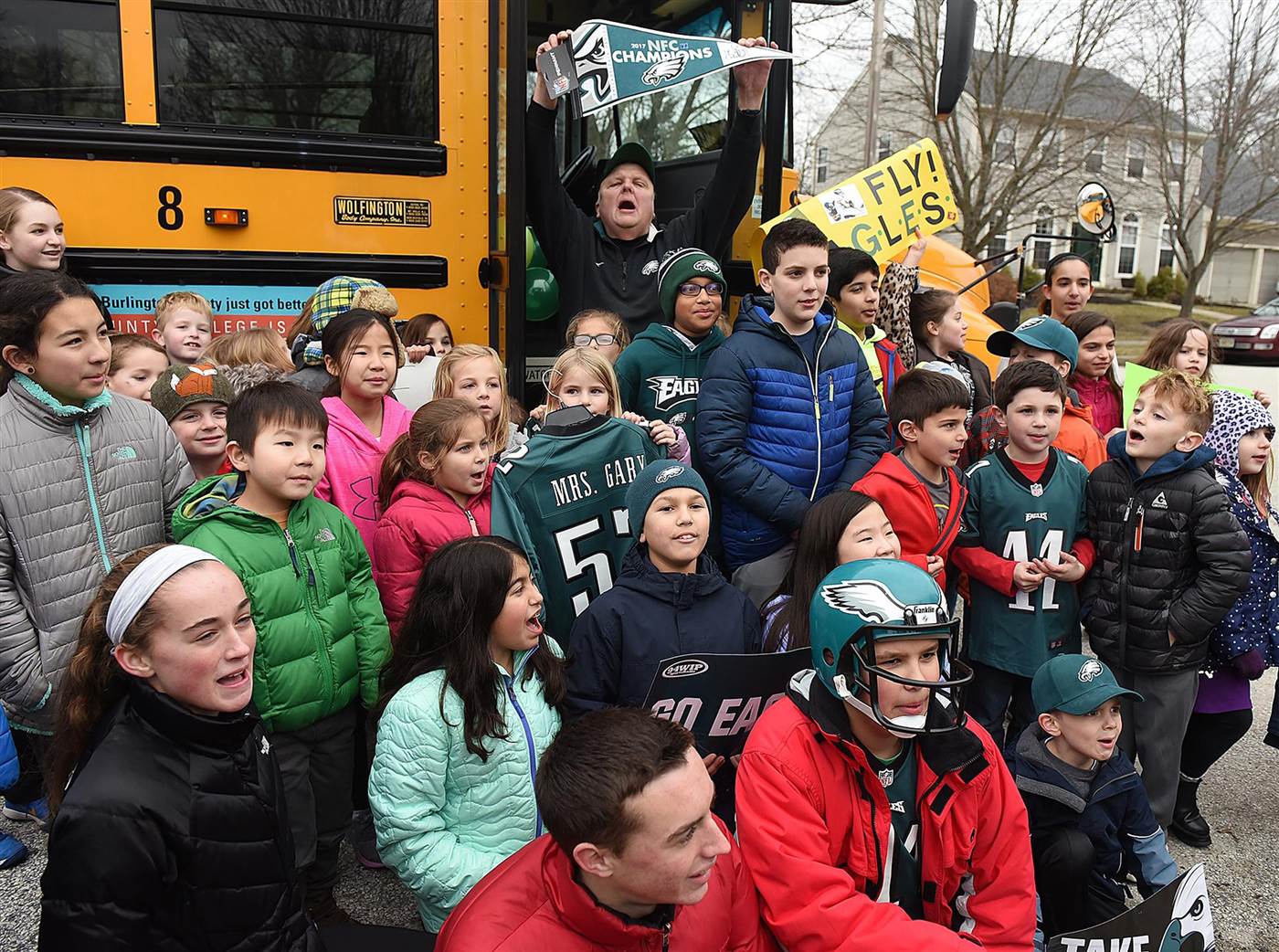 ---